We build windsurfing equipment to last, subjecting them to brutal punishment, in the world's toughest test labs - Hookipa, Jaws, Gnaraloo, Pozo, Punta Preta and Luderitz only to mention a few.
Before any Simmer Style product lands on the market, our team of world class athletes have tested and tortured countless prototypes and pre-production samples, in all conceivable conditions. From the world's finest reef and point breaks to our local backyard beach breaks. From onshore blasting wind, to side offshore groomed perfection, and everything in between. Our resourceful team's determination and energy, combined with our company's experience from over four decades of developing top notch windsurfing sails. This is what makes the unique identity of what we produce, making every Simmer Style product stand alone. The performance and reliability of our sails, boards, and accessories are consistently pushing into new realms of capability.
Quality, performance and innovation is not just a slogan.
It's a fact.
Over four decades of sailmaking knowlegde.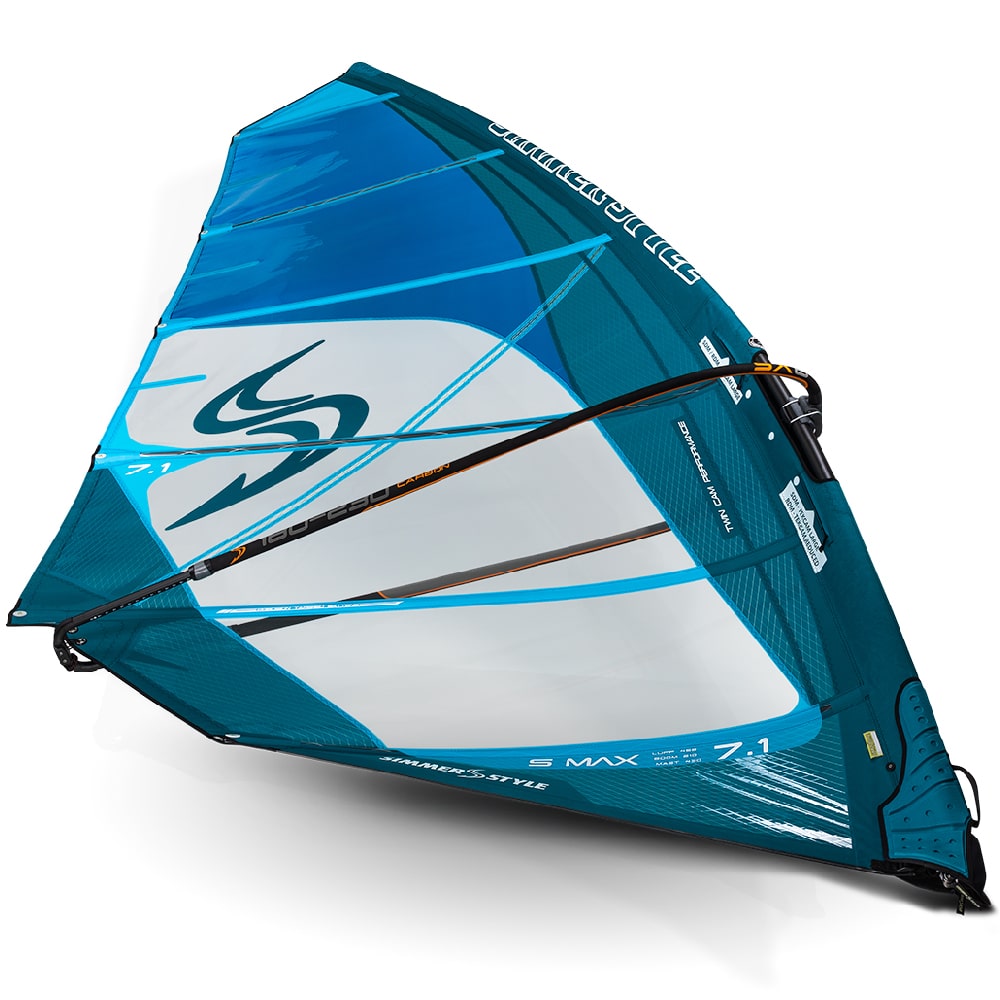 We have perfected our craft for over four decades so we know that each design is only as strong as its weakest link. We never cut any corners on the quality of materials, workmanship or sail making design.
Our design philosophy is performance and durability. No load crossing seams. No faked seams. No panels for graphic reasons only. Our panel layouts are based on performance and durability. There is always a reason why we use a certain material in a certain area and with a certain yarn direction.
Our stretch control system is 2 kevlar tendons from the clew to the luff. It reduces the stretch of the sail cloth, holding the shape in place and giving the sail a longer life span.
We only use lighter (less strong material) in areas where the swing weight is reduced, and where the loading is fairly low. Our focus is not to build the lightest sail weighing sail on a scale. But to build the lightest sail in terms of feeling without sacrificing the durability.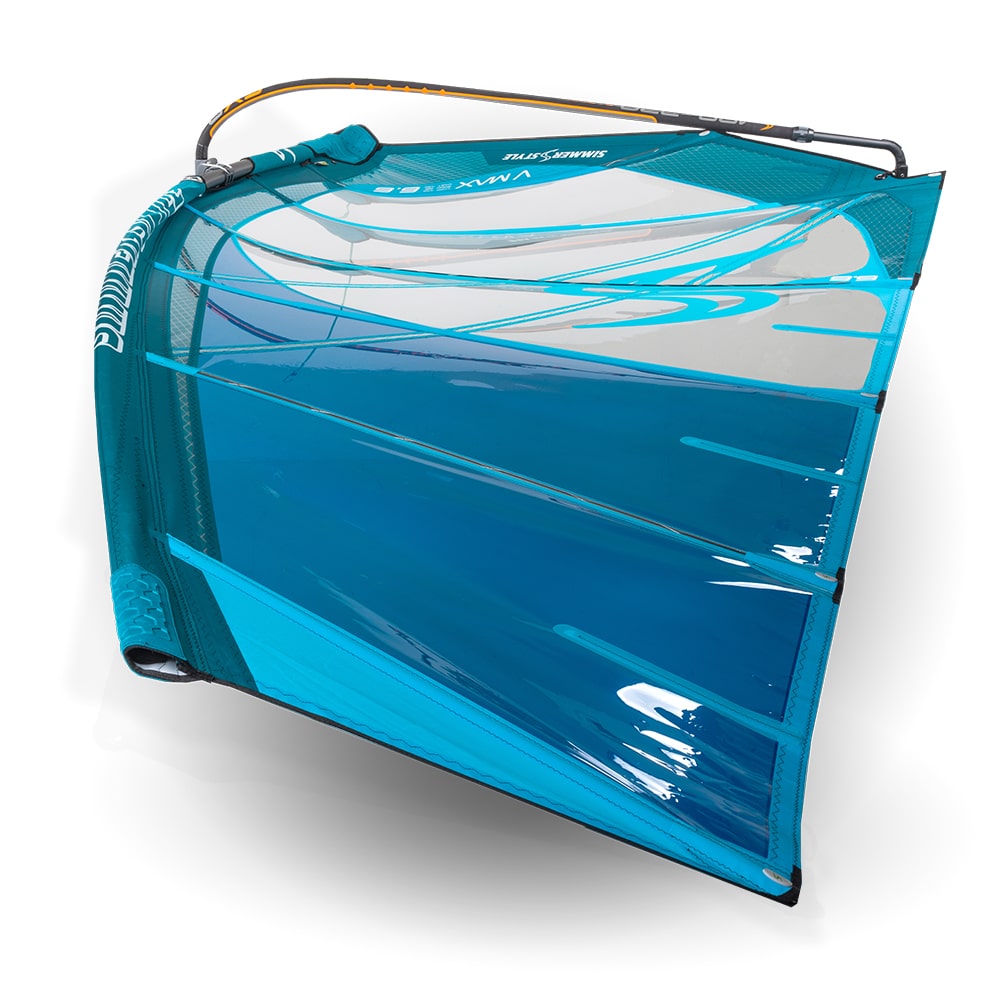 It is safe to say that no other Sail Designer has spent more time hands-on with the production than Simmer's, Tomas Persson.
We have long-term relationships with all our suppliers, who all meet the Simmer Style trademark of high-end quality. It is safe to say that no other Sail Designer has spent more time on the factory floor than Simmer's, Tomas Persson. He has played an active role in setting up everything in the sail factory, from a streamlined process in the assembly line to watertight quality control functions. This relentless work reflects in our quality; with our zero-to-nothing warranty issues on our windsurfing sails.
A Simmer Style sail is built to last. It is designed perform at the highest level. We only use finest scrim materials available. A Simmer Style sail has always been recognized for its cutting edge performance. This has been proved with numerous test wins, top results in competition and records set throughout our history. Our signature stamp of high end quality is the result of our ongoing process of research, testing and development. More than that, it is the culmination of our experience from more than 40 years as a high end windsurfing equipment developer and manufacturer. Chief Designer, Tomas Persson's tireless attention to detail and deep technical understanding of how windsurfing equipment functions and performs, combined with over 30 years of hands-on experience in windsurfing production in China and around the globe, allows us to manufacture our cutting edge products year after year.

SIMMER STYLE QUALITY FEATURES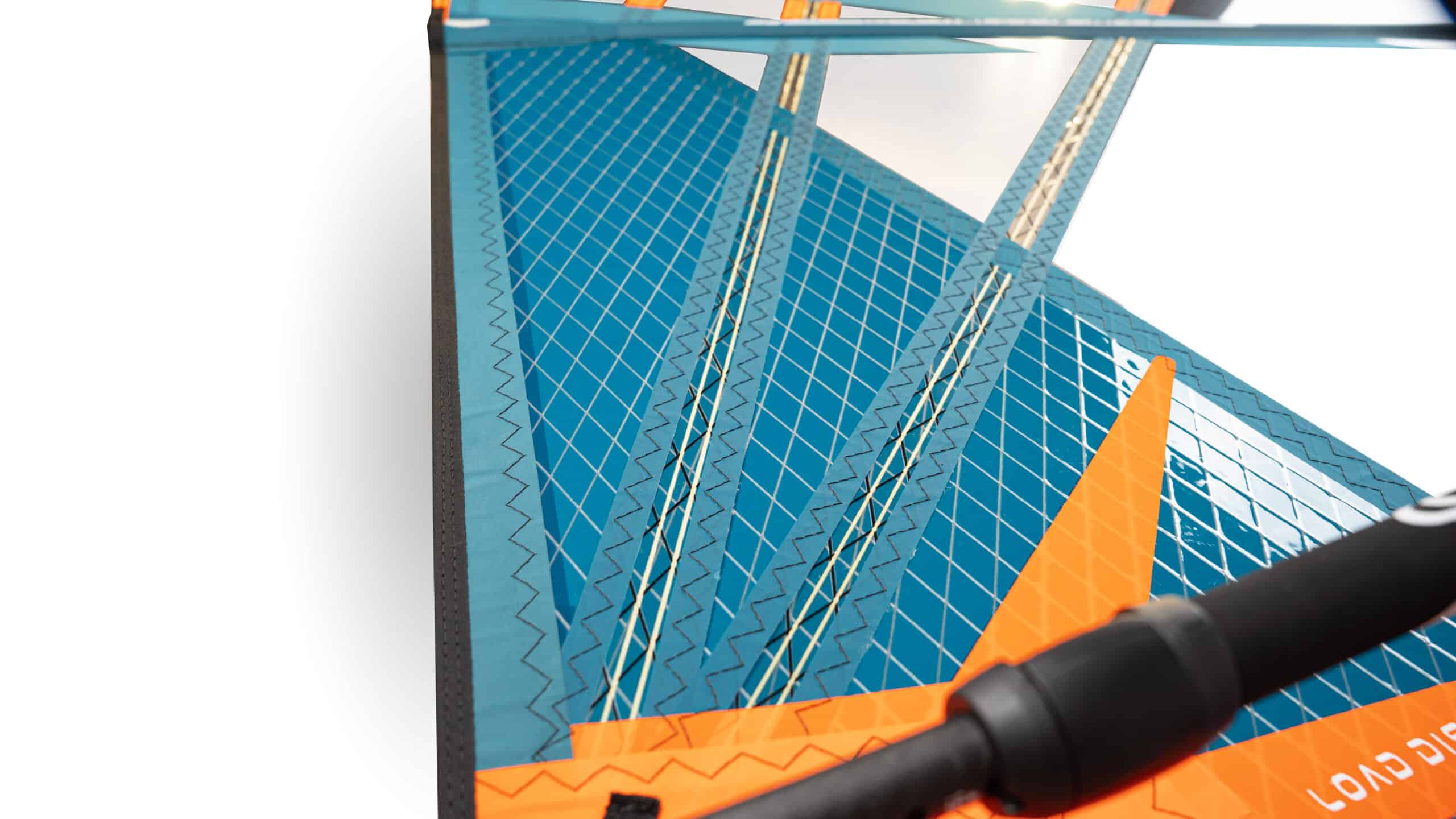 Kevlar Stretch Control Tendons
The Kevlar Stretch Control Tendons distribute the load throughout the surface of the sail from clew to luff. They control the breaking point for the twist, increase the wind range, and increase the longevity of the sail. An original Simmer Style feature that has been widely adopted by many other sail brands.
The Vertical Load Line distributes the loads in the critical area from top to tack. This controls the central effort and increases the longevity of the material which ensures that the sail profile stays in position when strong gusts hit the sail.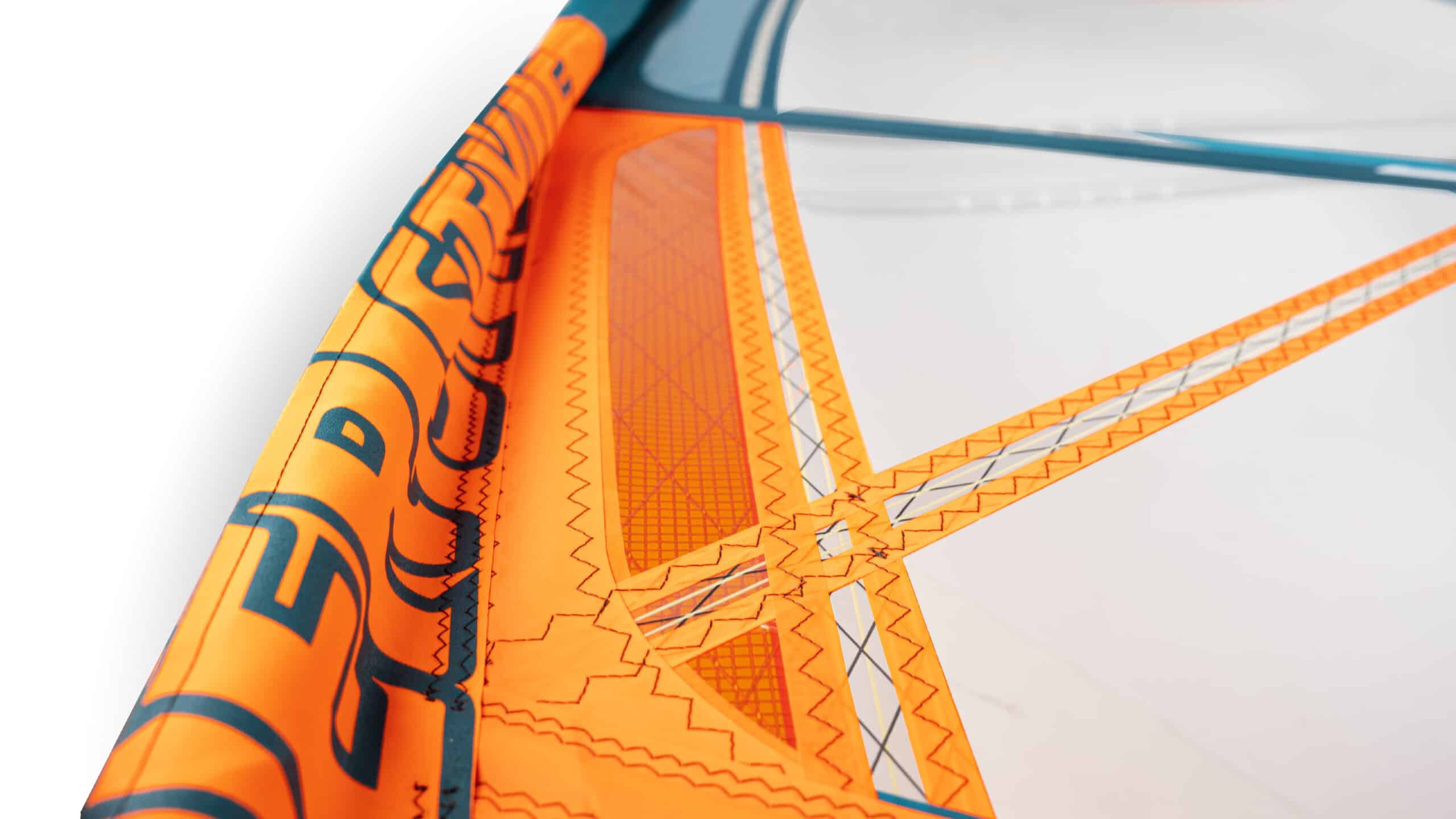 A sails clew is a high load area, therefor all Simmer Style sails features seven layers reinforcement plus the a overlapping six layers from the finger tendons. The finger tendons distributes the loads over a greater a larger area of the sailcloth surface,
which increases the durability, as well as the direct handling of the sail. On our wave sails we also use a stainless steel O-Ring, secured with six layers of strong nylon webbing. Simmer quality defined.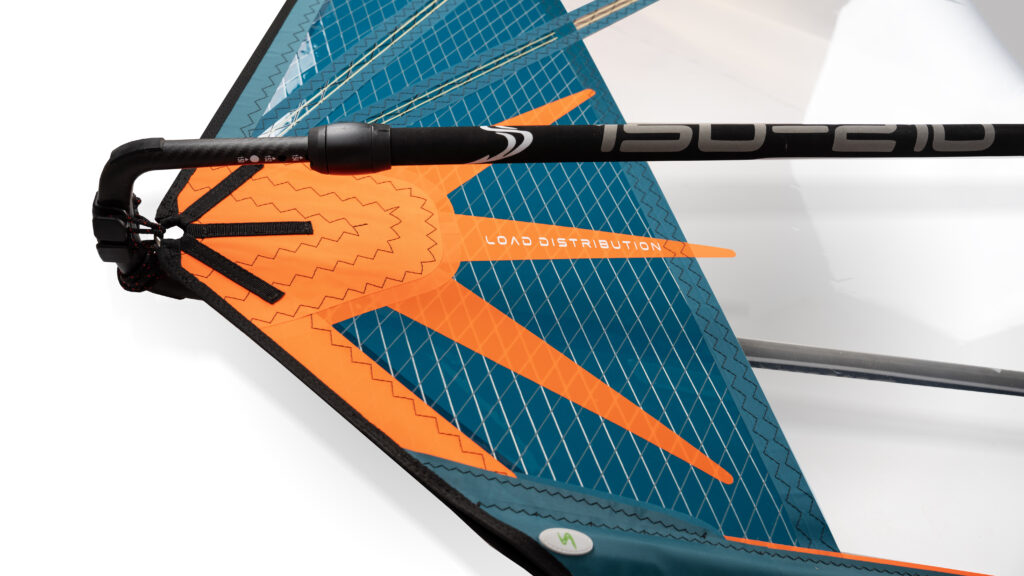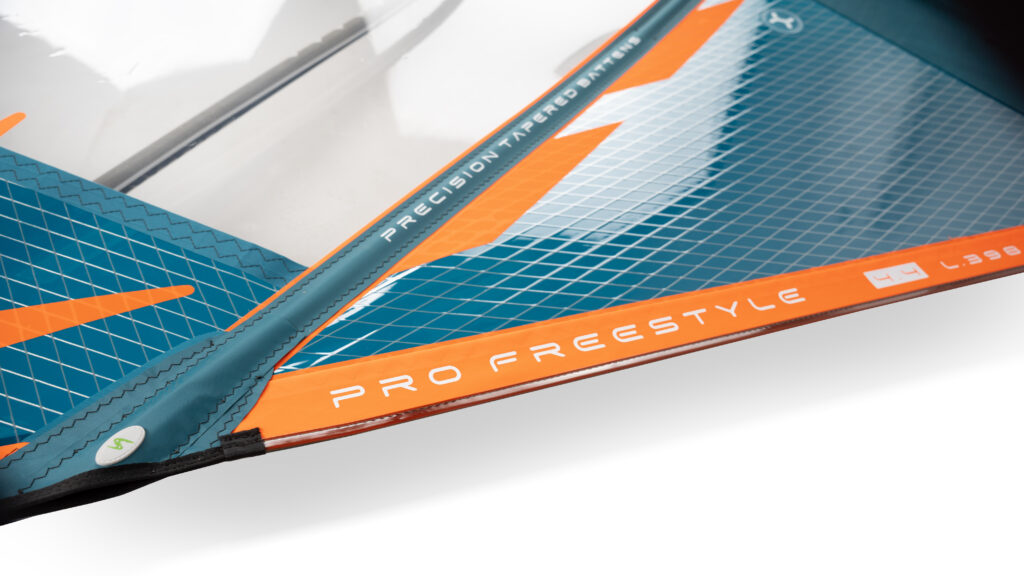 Percision Tapered Battens
The Precision Tapered Battens are custom designed for each sail size to push the sail profile forward and keep the draft locked in for stability. Our battens are built with plus 50 layers of glasfiber/carbon that is laminated under extreme pressure. Then each batten is CNC machined to the exact tapered.
We only use the the most durable laminate scrims on the market. 100% polyester film, with high stretch resilience thread reinforcement. The layers of film are bonded together with a UV resistance glue. We only use lighter scrims (less strong materials) in areas where the swing weight is reduced, and where the loading is fairly low. Our focus is not to build the lightest sail weighing sail on a scale. But to build the lightest sail in terms of feeling without sacrificing the durability. Our X-Ply / Q-Ply Scrims are made in USA.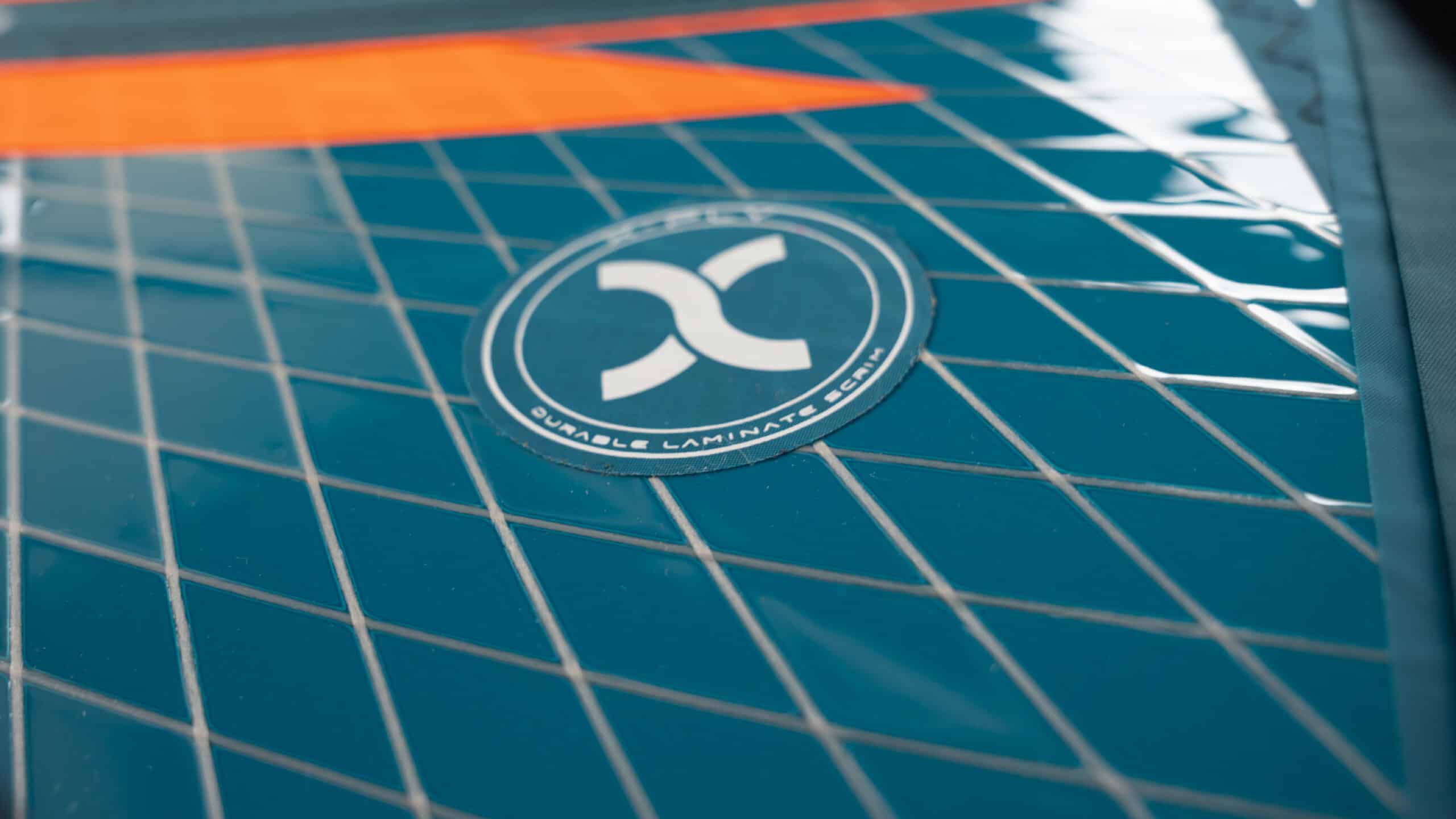 Manufactured from heat-molded closed-cell foam to offer maximum protection and minimal weight without water absorption. Includes an uphaul hole for a clean attachment of the uphaul rope. Neoprene front piece makes it easy to fold the tack fairing back when threading the downhaul rope through the sail's tack pulley. .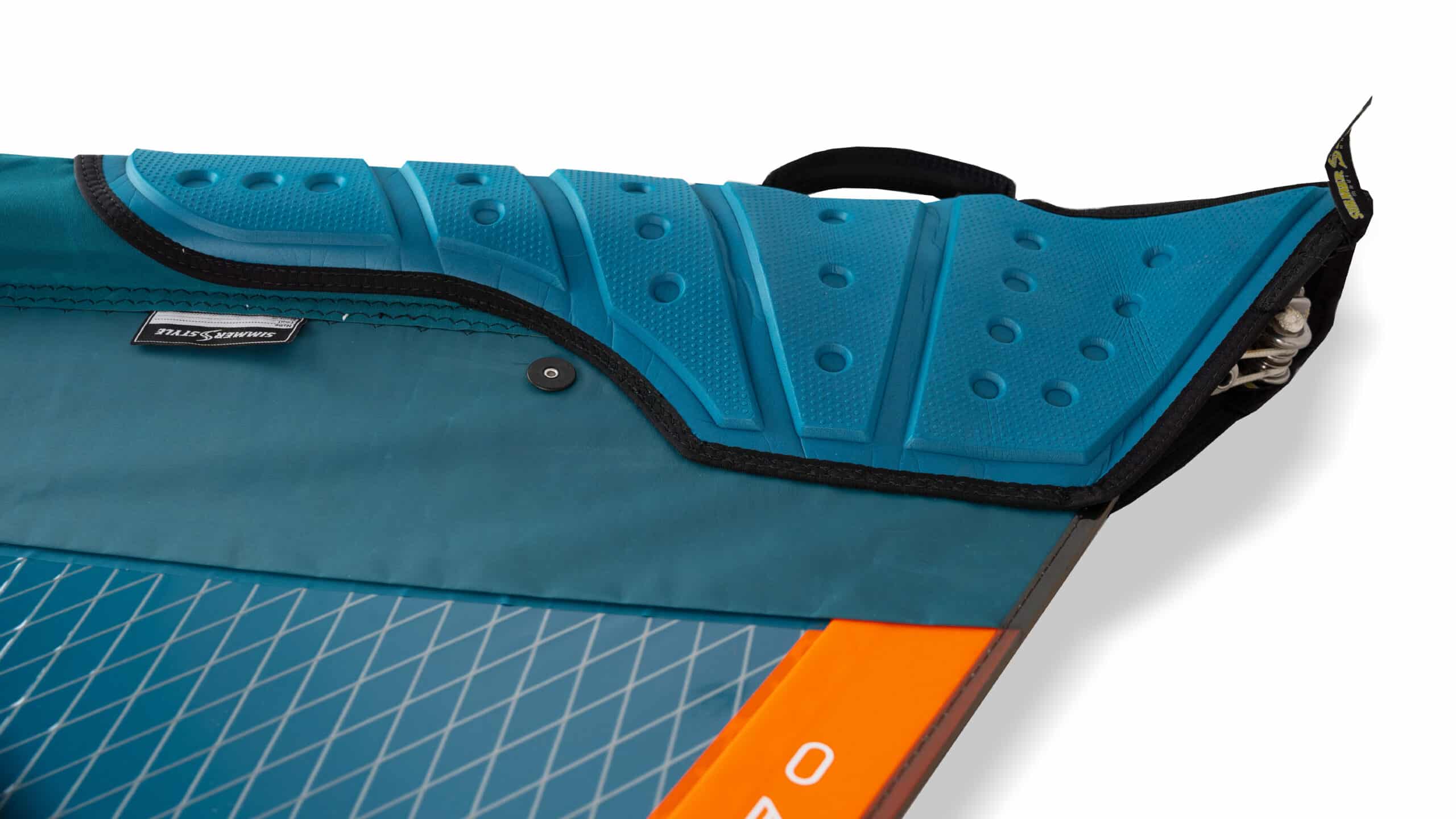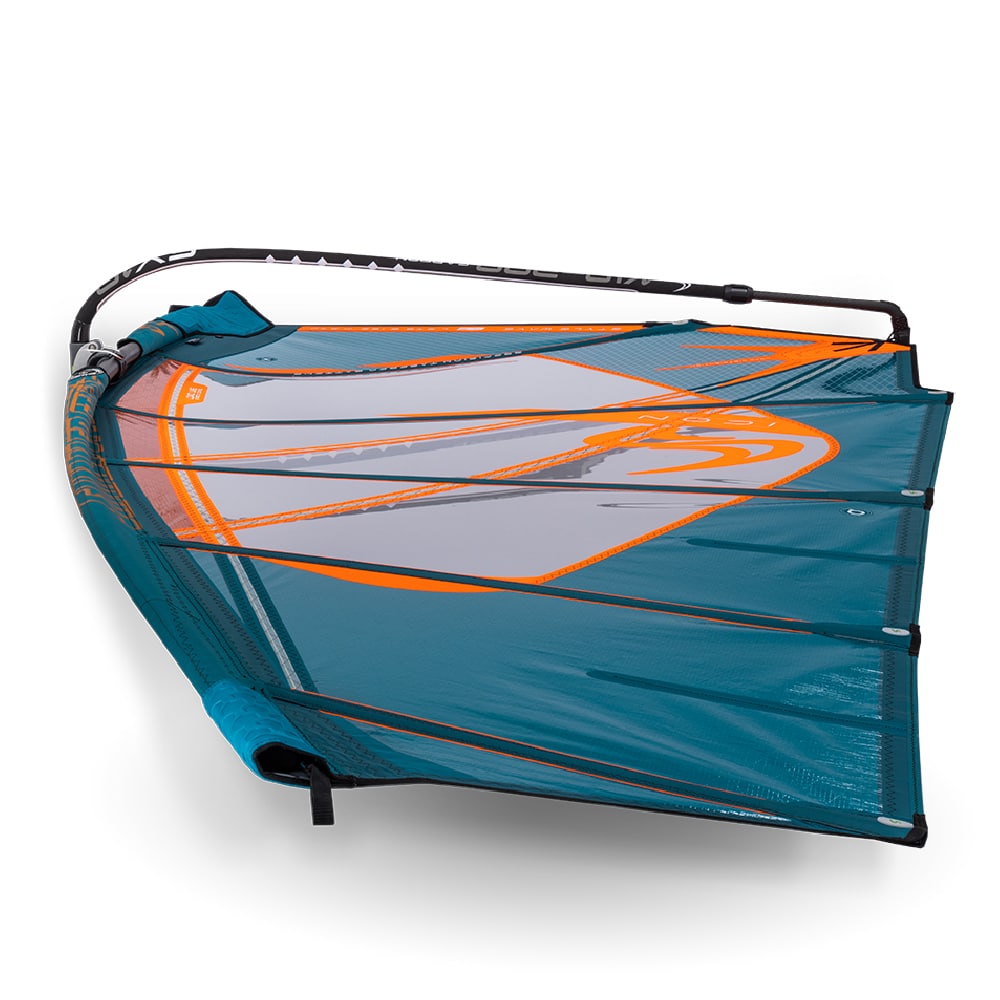 A Simmer Style sail is assembled from 200-250 different parts. All the sail panels are cut using a CNC laser with an 0.2 mm accurate precision. This ensures that every sail coming out from the factory has the exact design according to our specifications. We know this because of all the hours spent on the factory floor and then testing our products in the world's toughest test lab…
JUST GO FOR IT! YOUR GEAR CAN HANDLE IT.
The world's toughest test lab.